A SUCCESS STORY
Our experience in the field of mechanics and technique in general comes from a long and multifaceted family tradition dating back to the end of the nineteenth century. It was 1945 when GPE Ardenghi began to consolidate its role in the global market as a point of reference for the production of screen printing machines for cylindrical and non-cylinder printing. Today, GPE is present in all areas where marking and personalization are needed (Promotional – Cosmetic – Pharmaceutical – Automotive – Industrial), providing semiautomatic and automatic equipment for the most complex screen printing automations.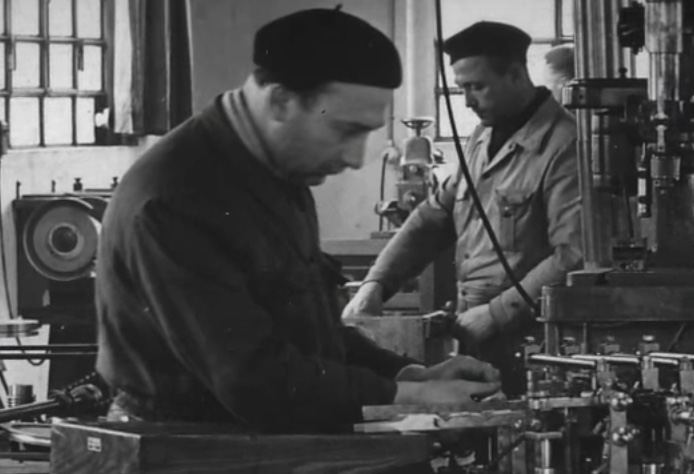 The Company's journey began with the manufacturing of machines for a wide range of uses, arriving, in the immediate post-WWII years, to a particular specialization in the construction of glass tube processing machines for the pharmaceutical/medical industry sector, with production of vials, syringes, droppers and tubes.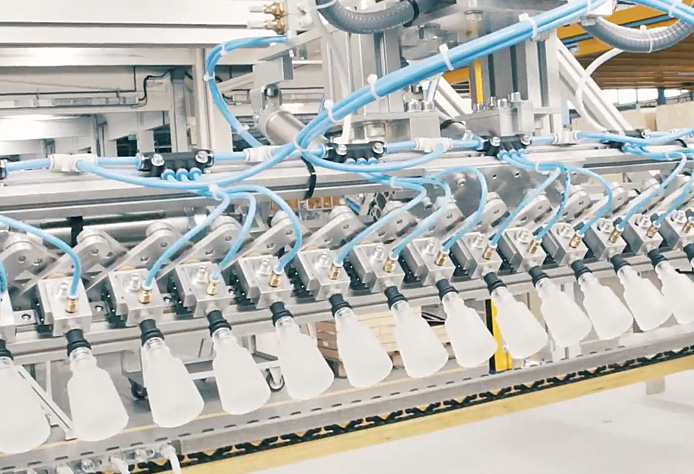 The first screen printing machines for off-set printing were born of significant corporate efforts in machinery production and strategic market analysis. GPE was among the first companies in Europe and around the world to design and produce screen printing machines for small cylindrical objects, eventually becoming the leader in customizing writing tools. Consolidated experience in the marking field also led the Company to operate in the cosmetics and pharmaceuticals field, increasing its machinery pool to this end.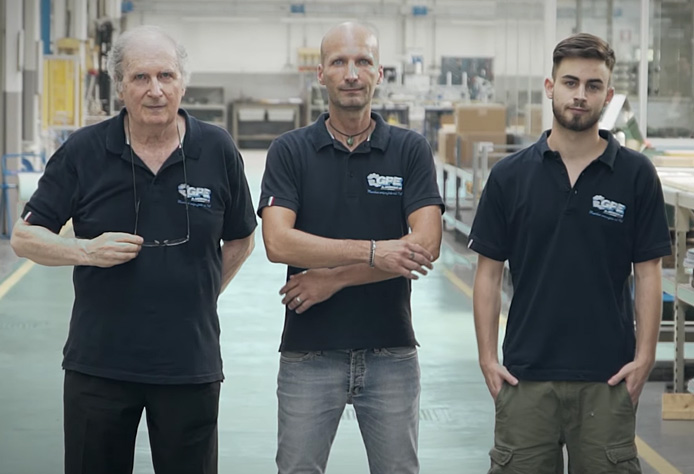 The acronym GPE, which combines the initials of founder Antonio's children (Gianpietro, Paolo and Enzo) embodies the tradition of the Ardenghi Family. The third generation is already consolidated in the Company, and the fourth is now up and coming.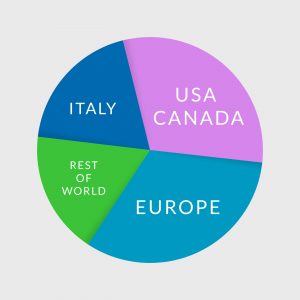 REFERENCE MARKETS
In more than 70 years of history, GPE has installed its machines all over the world. Thanks to partnerships with several retailers and participation in many trade shows and direct sales, the Company has succeeded in establishing its footprint in foreign markets, with about 80% of its turnover resulting from export sales. Looking to innovation, the Company constantly invests in advanced technologies and highly specialized personnel, which enable it providing any type of assistance (remotely or by specialized technicians).

Esempio